About
I am a software professional with around 20 years of experience in the information technology industry.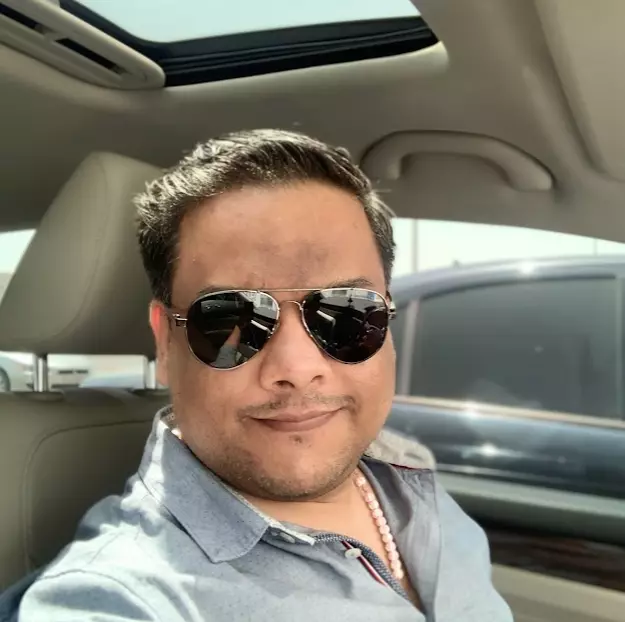 Birthday:

2 January 1981

Phone:

+91 875444 5270

City:

Chennai, India
Email:

vinubaby1@gmail.com

Freelance:

Available
Besides my profression, I am happily married to my lovely wife and we are blessed with three loving kids. TBH, I dont have much hobbies to flaunt. I keep trying things which amaze me and havent sticked to some hobby for long enough. Browsing, Reading techno blogs, watching techno vlogs and action movies interests me.
Skills
Over these years, I have worked on various technologies, tools, frameworks. Some briefly and other for longer duration. I have been mostly working on Microsoft Technologies. However, I have interests in wide areas of technologies and usually dont shy away in trying or learning new technologies.
Mangement Skills
Profit Loss (P&L) management
Risk and Change management
Technical Skills
Microsoft .NET, C#, VB.net
Technical Skills
AEM (Adobe Experience Manager)
EA - Enterprise Architecture
Architect Skills
Solutioning and Designing
Resume
After 20 years of experience in the IT industry, I realise that I still have many things to learn and gain experience in. The below section details my experience and highlights of my career.
Professional Experience
Associate Director
2020 - Present
Cognizant Technology Solutions, Chennai, India
Offshore program manager for the development and delivery of Digital transformation program for a leading postal organization in Ireland.
Establish medium and large programs from base and setup global distributed delivery model, Recruit and build teams from scratch, managing teams from multiple disciplines and streams.
Client and other stakeholder management. Liaise with other vendors and lead the governance of the program. Lead the governance of change and risk management. Vast experience in playing critical delivery roles in firefighting or escalated projects, and regain the clients confidence.
Project and program plan and delivery execution which involves managing delivery by multi-geography located vendors, integrators, service providers etc. Budget (P&L) and portfolio management.
Technical Project Manager
2019 - 2020
Etihad Airways, Abu Dhabi, U.A.E
Develop the RPA capability and demonstrate to the business the benefits. Developed various solutions and prototypes using UIPath. Currently running the process automation assessment to improve the overall efficiency and productivity of the department. Chatbot prototyping using Google DialogFlow and Azure Bot services and LUIS.ai
Agile coach instrumental in bringing the best practices of Essential SAFe configuration during the currently ongoing Agile Transformation across the organization.
Involved in pre-sales and delivery activities, floating of RFP, liaising with the procurement team
Project and program plan and delivery execution which involves managing delivery by multigeography located vendors, integrators, service providers etc.
Senior Manager
2017 - 2018
Cognizant Technology Solutions, Chennai, India
Managed the complete account which develops a B2B portal for a leading oil and gas major in France. Improved the overall profitability of the account. Owned P&L of the account and improved the revenue from 350K EUR to 1.5 million EUR over a span of 18 months. Instrumental in leading the Agile transformation phase in introducing Essential SAFe configuration and played the role of Release Train Engineer (RTE) for the pre-release.
Owned and delivered digital transformation projects for Etihad Airways on AEM platform. Owned the complete end-to-end program management which also included couple of other service providers.
Was institutional in delivering the final leg of the B2C portal of United Utilities Plc. The go-live delay was efficiently delivered ahead of time by completing the WCAG compliance module, Security Penetration Testing backlog items and Performance improvement tasks. Worked as individual contributor in completing the final Go-Live blockers. Exhibited greater quality output and improved productivity.
Lead the Tooling chain implementation and git-branching process for establishing high maturity CI/CD pipelines.
Senior Technical Manager
2011 - 2016
HCL Technologies, Chennai, India
Managed a cross functional team of over 30+ offshore development team for Konica Minolta Medical Graphics.
Instrumental in improving the overall scope in a multi-vendor program through multiple transition programs and eventually brought the ownership of the product from 45% to 70%.
Provided technical solutions for various mission critical tasks and managed the complete concept to delivery of two releases (including design, QA) from Japan.
Involved in direct customer interactions for the major releases.
Had been an Individual contributor (IC) and delivered various features (image processing) using .net and WPF technology stack.
Assistant Consultant
2007 - 2011
Tata Consultancy Services, Chennai, India
As a team lead engineer, I have developed various .net applications to improve the productivity of the track engineers. Systems such as VDS (vehicle dynamics simulator), track simulator, Virtual Machine automation etc.
Worked on various automation solutions.
Developed custom operations/features in CATIA V5 and SolidWorks for the CAD/CAM team in Ferrari.
Implemented VM automation using VMSphere Power CLI API
Lead Engineer
2006 - 2007
Nana Computers Private Limited, Vishakhapatnam, India
Developed various utility applications using .NET, VB, SQL, ASP, ASP.NET
Managed the offshore delivery team of developers and testers, by conducting design reviews, code reviews, peer testing etc.
Lead the solution designing along with the team.
Sr. Software Engineer
2002 - 2006
Allied IP Attorneys, Dubai, U.A.E
Designed, developed and managed a complete office automation suite for IP (intellectual properties) management using VB6, ASP, .NET, SQL Server, ColdFusion.
Owned the test and release planning of the in-house application and managed a team of 5.
Education
Bachelor of Science
1998 - 2001
Andhra University, Vishakapatnam, India
Bachelor of Science in Computer Science, Mathematics and Statistics.
ADSE
1998 - 2001
Aptech Pvt. ltd, Vishakapatnam, India
Advanced Diploma in Sofware Engineering, a 3 years diploma cource from Aptech Computers Pvt Ltd.
Certifications
TOGAF® 9 Certified Enterprise Architect

SAFe Advanced Scrum Master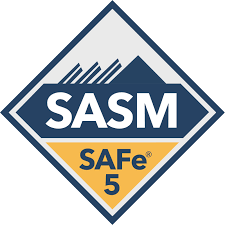 Certified Scrum Master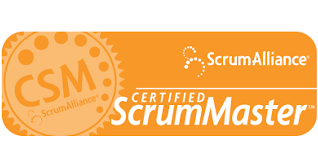 Linguistic Skills
English
Speak
Read
Write
Hindi
Speak
Read
Write
Malayalam
Speak
Tamil
Speak
Telugu
Speak
Arabic
Speak (shwy shwy)
Contact
Location:
Chennai, Tamil Nadu, India
Email:
vinubaby1@gmail.com